The 2016 US Trail Running Conference opens with two and a half days dedicated to trail race directors, starting on Wednesday September 28 through to Friday September 30, held at the historic Stanley Hotel, Estes Park, CO. The Conference is the only event of it's kind in the US for trail race directors, attracting RD's from Brazil, Iceland, and Canada in 2015, as well as representation from 13 states.
Registrations for 2016 are 15% up on the same time last year, with Event Director, Terry Chiplin, expecting a late surge of trail race directors to register before the September 26 deadline for online registrations. Whether you are a race director for an existing trail race or races, or have been thinking about setting up a new trail race, here are four reasons why you need to attend the 2016 US Trail Running Conference:
1 – Learn from the experts
We have a line up of some of the top trail race directors in the US who are ready to share their secrets for directing successful, financially viable, sustainable trail races. From the oldest 100 mile race in the country, the Western States 100, what many consider the toughest race, Badwater 135, to Mountain Goat Kids, we have everything covered for you. Whether you have a single trail race, or maybe you've been thinking about launching a series, our panelists have a breadth of experience that meets all your needs. Check out our race director line up:
We also have an incredible line up of industry experts and top athletes to round out the sessions and provide an even wider knowledge base for trail race directors.
Here is our industry expert and top athlete line up for you:
2 – Connect with top vendors
We have everything covered for making your trail race, or race series, a success! From registration and marketing management platforms, timing & race management, awards, race bibs, apparel, headwear, hydration devices, athletic sponsorship, and trail race standards from ATRA. The Conference schedule includes expo time, as well as presentations from each of the vendors, so there is plenty of time to connect with these professional exhibitors.
The 2015 expo for trail race directors was a huge success, with many successful partnerships forged. Check out our full line up of vendors here:
3 – Network with other trail race directors
The US Trail Running Conference is the only event of it's kind in the US! One of the major factors that trail race directors have found extremely useful in previous years, is the opportunity to network with other trail trace directors.
Aaron Saft, a trail race director that attended in 2015, sums it up well:
"As a result of many discussions throughout the conference, I realized the need to create a club that can focus on trail maintenance & sustainability, as well as trail advocacy, resulting in a closer community through the events I hold."
As well as the daily sessions where attendees are encouraged to participate in open discussion, we also have two informal networking evenings as part of the schedule – one on Wednesday evening, and the second on Thursday evening. We invite you to come and find out what a difference the chance to network can make to your learning opportunities!
4 – Learn about Trail Event Standards from ATRA
The American Trail Running Association, ATRA, was formed in mid-1996 as a Colorado not for profit corporation to serve the mountain, ultra & trail (MUT) running community. Their mission is to represent and promote mountain, ultra & trail running. ATRA offer individual, club, race and corporate memberships. One of their primary benefits is a quarterly newsletter, Trail Times. The newsletter includes a national events calendar, thoughtful articles, and timely information about the sport of trail running.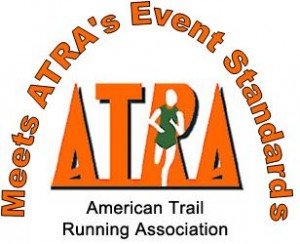 What does the ATRA Event Standards label mean?
The event in question adheres to ATRA standards detailed on the website. In summary, the event is safe (a safety plan is in place and every effort is made to follow the plan), has an accurately measured and marked course, provides timely results and awards, abides by entry limits (either self imposed or externally imposed – such as U.S. National Parks or USDA National Forest, etc.), has obtained the necessary permits and insurance, is environmentally friendly to the land, and describes event details in an entry booklet / brochure and/or website and/or email blasts
What benefits are provided with the ATRA label?
ATRA will highlight all of the Event Standards labeled races on their race calendar (race directors can upload their event information at the Event Submission Page). Runners will know the standards as they will be listed on the ATRA website and therefore can make an informed decision about which events they choose to enter.
Find out more about ATRA Event Standards, and what it could mean to your race or races.
Are you already a trail race director, or thinking of becoming one? Join us for the annual US Trail Running Conference September 28 – October 1.