[vc_row][vc_column][vc_column_text]
#TrailConference #trailrunning #snocosports #snohomishcounty #PlayPNWSports #mukilteo #activeataltitude #atra
 [/vc_column_text][/vc_column][/vc_row][vc_row][vc_column][vc_column_text]

The Collegiate Running Association is a 501(c)3 non-profit organization founded November, 2013 with a mission to promote healthy lifestyles among college students by providing and expanding opportunities in the sport of running.
Over the past 4 years (2014-2017) over 11,000 college students from across the U.S. have participated in Collegiate Running Association National Championship events. Since 2014 seventeen Collegiate Running Association members have qualified for 52 U.S. National Teams. And since 2014 the Collegiate Running Association and our race partnerships have awarded over $80,000 in prize money and travel specifically to college students.

Based on their award-winning National Running Show in the UK, their vision is to create a large-scale, sourcing show for US consumers of all abilities that share a love of running.
The show is accessible to all – no matter how far or fast you go and no matter where you are from – this is a place for everyone that loves to run. The event's budget has been built to not be reliant on ticket revenue, this means they are able to offer a high volume of complimentary tickets to lower & remove barriers to entry. The shows include all levels of products and running brands from entry to elite.
In 2023, two shows are planned, Boston, February 4-5, and Chicago, June 10-11.
See more details on The Run Show USA at this link.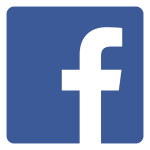 [/vc_column_text][/vc_column][/vc_row][vc_row][vc_column][/vc_column][/vc_row]
Latest news