To celebrate its fourth installment, the US Trail Running Conference introduces a fresh look complete with a new logo, a redesigned website, a teaser video, and an expanded list of expert panelists and sessions. This year's program starts on September 28, and includes two and one half days with content specifically geared for trail race directors and one day, October 1, dedicated to trail runners. The historic Stanley Hotel in Estes Park, CO, will host the Conference, which is held in partnership with the American Trail Running Association (ATRA).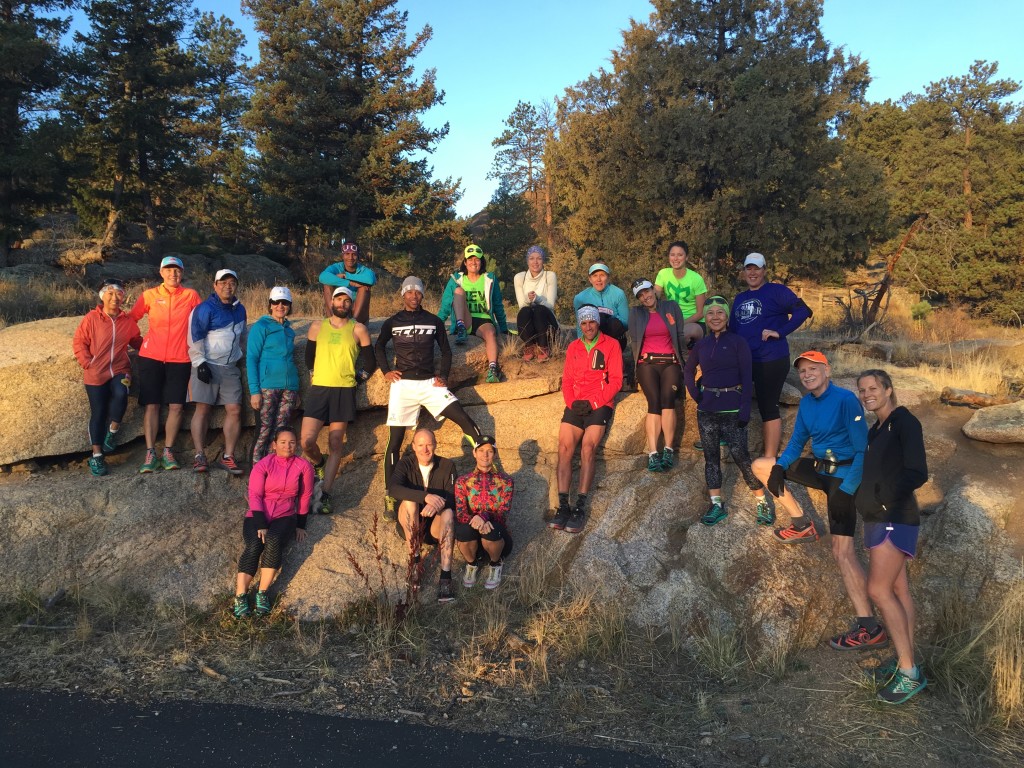 Terry Chiplin, Event Director, and owner of Active at Altitude, comments, "We are 
delighted that the fourth annual Conference is set to grow on the dynamic foundation that the first three years provided. We look forward to working with our partners to create an exciting event that will help grow our rapidly expanding sport. Attracting trail runners and race directors to Estes Park, one of the top athletic destinations in the US, is our goal.
"Having been part of the Conference since its inception has enabled me to experience its growth first hand," said Nancy Hobbs, ATRA's executive director. "I eagerly await this year's event and invite newcomers as well as seasoned veterans to join me and the ATRA staff in Estes Park this fall."
The Conference affords a unique opportunity for trail race directors of small, medium, or large events covering distances from one mile to more than 100 miles to network and learn from one another. Last year the Conference attracted participants from 13 states as well as Canada, Iceland and Brazil. Attendees will enjoy interactive sessions, networking evenings, and an expo featuring services and products that are critical for directing successful and sustainable trail races. Demos will also be part of the program with guided trail runs each morning and on October 1, a separate track for "newbie" or beginner trail runners will cover techniques, gear, and training tips.
Estes Park Medical Center is a Conference Partner, and Dr. Florence, Dr. Taylor, and Dr. Dumont from EPMC will participate in panel discussions and interactive 
workshops, as well as presenting information on the range of health, sports and 
wellness related services that EPMC provides.
Specialty retailer running stores will also be represented, along with advocacy and 
sustainability groups including International Mountain Biking Association (IMBA) and Leave No Trace.
The Conference includes a trail running movie night on Friday, September 30, at the Reel Mountain Theater in Estes Park. Films will be selected that depict inspiring stories of trail running around the World. Proceeds from the film festival will benefit ATRA and Estes Valley Parks & Recreation District.
There are options to register for the entire Conference, including the trail runner day, as well as one or two days. Early bird pricing for the Conference runs through April 1, at www.ustrailrunningconference.com. Cost for race directors starts at $210 for 2.5 days, while the cost for trail runners starts at $25.
The Conference culminates with the 5.8-mile Estes Trail Ascent – Trail Run to be held on Pole Hill, Estes Park, on Sunday, October 2. The race is presented by Estes Park Running Club, who also put on the Estes Park Marathon races and other races in the Estes Park community. Register at www.epmarathon.org, or on race morning at Ravencrest Bible School & Retreat Center.
Latest news