[vc_row][vc_column][vc_column_text]
Enabling long term success for a growing trail running community
Active at Altitude, organizers of the 2019 US Trail Running 
Conference has announced the theme for this year's edition of the annual event, 
Diversity and Inclusion: Trail Running for Everyone. This theme is an organic development sprouting from last year's theme of Creating Opportunities, and builds on the productive content of the 2018 Conference.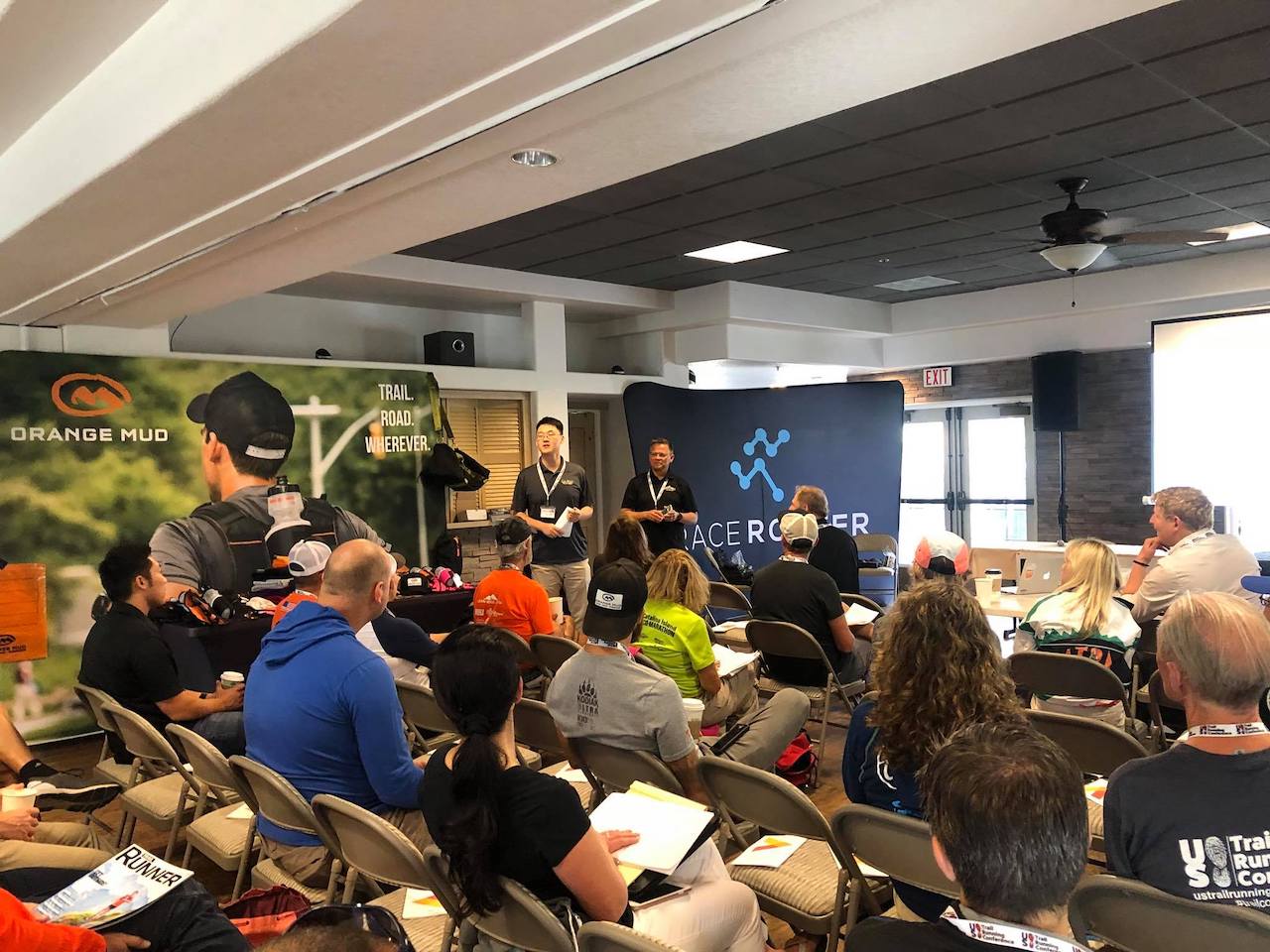 The seventh annual US Trail Running Conference will be held October 9-12, 2019, and is presented by Race Roster, the fastest growing endurance registration website in North America. The Conference is also held in partnership with the American Trail Running Association. The Conference is held in two segments. The first is focused on trail race directors, and is held Wednesday, October 9, to Friday October 11, while the second segment focuses on trail runners, and takes place on Saturday, October 12.
For trail race directors, the theme of diversity and inclusion is enabled by a combination of expert presentations and speaker panels that will cover how to increase attendance from groups that are currently under represented in trail running races. This will include women, various racial and socio-economic groups, youth, LGBTQ and intersex runners, as well as blind and adaptive runners. Further sessions will cover traditional race information such as logistics and amenities, sponsor partnerships, social media, marketing and promotion, trail accessibility and permits, budget and finance, and sustainability initiatives. The Conference will provide a takeaway document for each registered trail race director offering a list of actionable items that will deliver proven results to grow trail race participation.
An expo is part of the program and will offer race directors innovative products, systems and services that will help them differentiate their races in a highly competitive market place, further assisting races to create new business opportunities.
For trail runners, expert presentations and speaker panels will cover subjects like women on the trails, trail safety, coaches corner, nutrition, and more. There will also be a fun run on Saturday morning before the Conference sessions commence. Several national class and Team USA athletes will be attending. The trail runner expo features the latest offerings in the trail running market, with shoes, apparel, hydration, nutrition, and more.
Event Director Terry Chiplin comments: "We are very excited to announce this year's theme for the Conference. Our theme builds organically on the successful content of last year's event, with a wider focus this year to provide actionable items to make trail running races truly accessible for everyone. The depth of expertise and innovation that our speakers, sponsors and exhibitors bring to the event is unrivaled in the trail running market, making this a must-attend event for both trail race directors and trail runners."
"We are delighted to continue our relationship with the US Trail Running Conference," said Nancy Hobbs, ATRA executive director. "Terry and his team put on an outstanding event and provide timely information to help trail race directors extend their reach, and help encourage new to seasoned trail runners further enjoy the sport. Additionally, the trail running in Estes Park and networking opportunities throughout the program are terrific.
Conference registration is open and includes options for race director days as well as trail runner day. Details at https://ustrailrunningconference.com/register/
For additional details contact Event Director, Terry Chiplin, terry@ustrailrunningconference.com, or 303-304-9159.
#TrailConference #trailrunning #estespark #colorado #activeataltitude #atra[/vc_column_text][/vc_column][/vc_row][vc_row][vc_column][vc_video link="https://www.youtube.com/watch?v=lmgeSWS-i08″][/vc_column][/vc_row]
Latest news