Industry leading event returns to Mukilteo, WA, for second consecutive year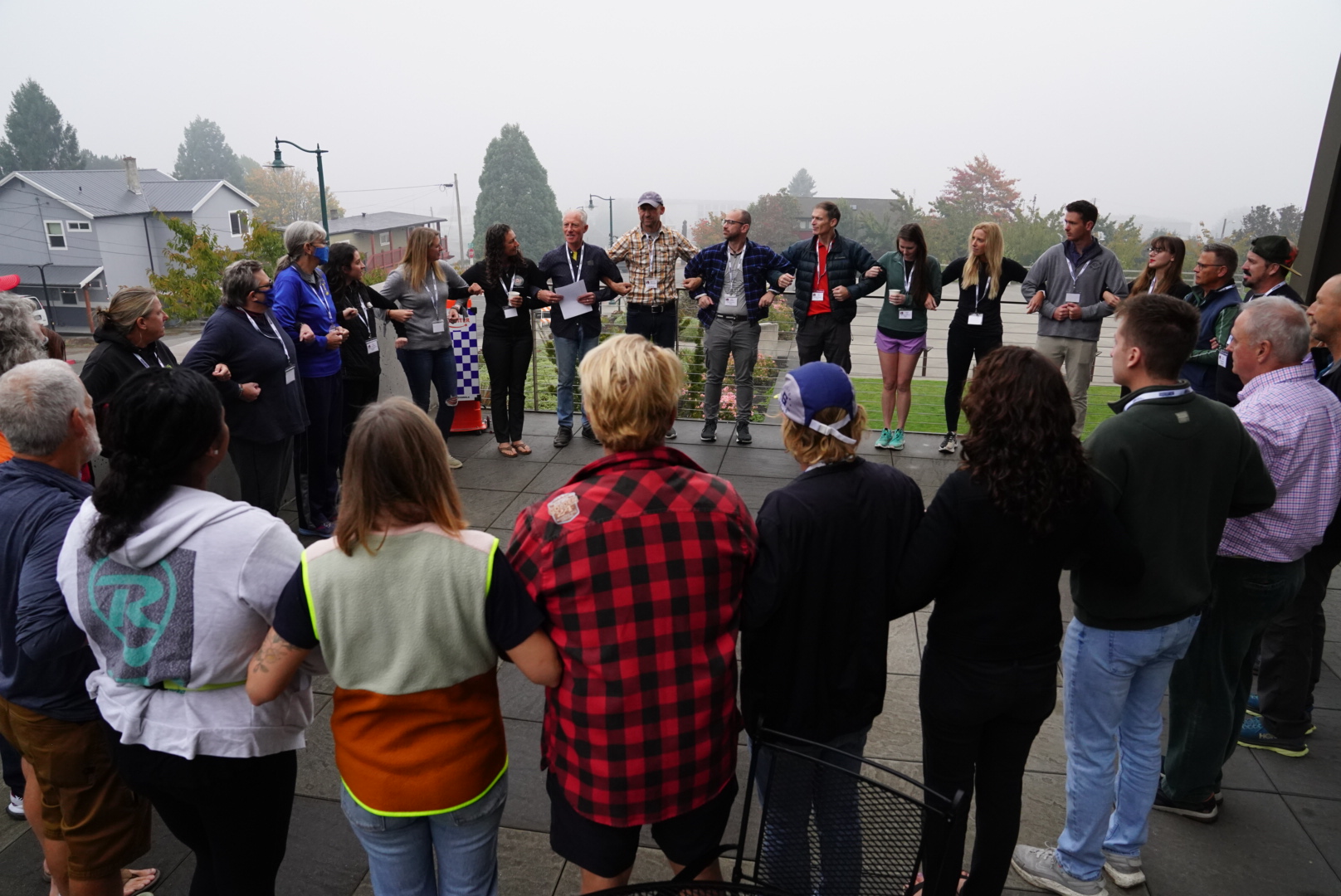 The eleventh annual US Trail Running Conference returns to Mukilteo, Washington, for the second consecutive year on October 18-20, 2023. The industry leading in person only event features presentations and panel discussions, morning trail runs and vendor displays. The event mission is to lead, educate, connect and empower an inclusive family of trail runners, race directors and industry leaders working to share best practices with the trail running community.
The Conference will take place at Rosehill Community Center, Mukilteo, which enjoys beautiful views along with the superb facilities this area has to offer. The Center has floor-to-ceiling windows and stunning views of Possession Sound and Whidbey Island in Puget Sound. Informal trail runs will take place at nearby locations. Host partner Snohomish Sports Commission will be working with Conference organizers to create a must-attend in-person event for trail race 
directors, event organizers, brands, and trail runners.
The Conference provides high quality content, innovative perspectives, networking and actionable practices to help race directors create and develop successful trail races, as well as inviting trail runners to add their voices to key issues like diversity, equity and inclusion, and moving the sport to zero carbon. The Conference is hosted by the Snohomish County Sports Commission and is held in partnership with the American Trail Running Association. 
Registration is open for race directors and trail runners, with early bird pricing available until February 14, 2023.
Event Director, Terry Chiplin, comments: "I am thrilled that the Conference will return to Mukilteo in October 2023, after an excellent 2022 event there. I look forward to working with our host partners, the Snohomish County Sports Commission, and to raising the bar for our second visit to the Pacific Northwest. I also am keen to continue to extend our connection with the vibrant trail running community in the PNW and surrounding areas, and to create another outstanding Conference for our eleventh anniversary."
"It is exciting to showcase trail running in the Pacific Northwest! To host the US Trail Running Conference for a second year in a row is a huge win for us," states Tammy Dunn, Executive Director of the Snohomish County Sports Commission. "Snohomish County and the Pacific Northwest have great trails for people to hike on and run on."
See full details about the 2023 US Trail Running Conference and to register at https://ustrailrunningconference.com/register/.
More info:
Contact Event Director, Terry Chiplin for further information, terry@ustrailrunningconference.com, or +44 7474 648250
#TrailConference #trailrunning #ultrasignup #snocosports #snohomishcounty #PlayPNWSports #mukilteo #activeataltitude #atra #webinarseries
Latest news