#TrailConference #SLOUltra #RaceSLO #shareSLO #trailrunning

The 6th annual US Trail Running Conference takes place at the Dairy Creek Golf Course, (2990 Dairy Creek Road, Unit A, San Luis Obispo, CA 93405), in San Luis Obispo, California, USA. The clubhouse offers an ideal location for the Conference, combining comfortable spaces for sessions, workshops, and the expo exhibitors. The combination of fresh air, rolling hills, local trails and proximity to affordable lodging options in San Luis Obispo, make it the perfect choice for this year's venue. You can see details on the lodging options available in San Luis Obispo, at the Lodging page of this website.
Dairy Creek Golf Course location map
About San Luis Obispo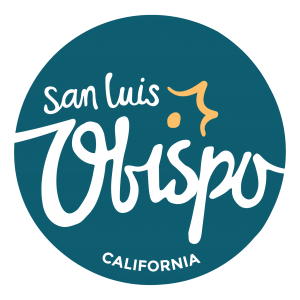 There are endless things to do in San Luis Obispo year round; great weather, friendly people and a variety of accommodations, make for the perfect weekend (or weekday) getaway. Travelers looking for family-friendly activities can find plenty to do at the Children's Museum, SLO Skate Park or Downtown SLO Farmers' Market. Escape to SLO for the weekend with friends and enjoy farm-to-table cuisine at one of the many restaurants in SLO or sip local craft beer and wines. Don't forget to take the trolley downtown and make your mark on the famous Bubblegum Alley. Outdoor enthusiasts can also plan their next adventure with hiking and biking trails in SLO that are sure to give you a great workout and world class views. Halfway between Los Angeles and San Francisco, and centrally located in San Luis Obispo County, SLO is bursting with activities and events for everyone. Book your stay now and start filling your itinerary with things to do!
For information on lodging in San Luis Obispo, click here.
Information on ways to travel to San Luis Obispo.

Two airlines serve the San Luis Obispo County Regional Airport – American Airlines and United with non-stop flights to and from San Francisco, Monterey, Los Angeles & Phoenix. Car rentals are available from Hertz, Avis, Budget and Enterprise. Learn More
One of the most pleasant, relaxing and beautiful ways to travel to San Luis Obispo is by train. Amtrak's Pacific Surfliner gives you a seaside seat with stops in San Diego, Orange County, Los Angeles, Santa Barbara and finally San Luis Obispo. There are panoramic windows, a Cafe car and so much more. If you want to avoid the freeway, this is the way to go. Learn More.
En route daily between Los Angeles and Seattle, the Coast Starlight train passes through Santa Barbara, the San Francisco Bay Area, Sacramento and Portland. Widely regarded as one of the most spectacular of all train routes, the Coast Starlight links the greatest cities on the West Coast. The scenery along the Coast Starlight route is unsurpassed. The dramatic snow-covered peaks of the Cascade Range and Mount Shasta, lush forests, fertile valleys and long stretches of Pacific Ocean shoreline provide a stunning backdrop for your journey. Learn More.
San Luis Obispo can be reached directly off Highway 101 for those traveling the coast route from San Francisco and Los Angeles. Those traveling from the Central Valley have two major routes – Highway 166 from Bakersfield and Highway 46 from Fresno – that cut across the central mountains, bringing travelers to Highway 101, just 25 miles south and north of San Luis Obispo. Learn More