us trail running conference, San Luis Obispo, CA, August 28-31, 2018
For 2018 we are moving to the West Coast of California and partnering with Race SLO - check back here for more details! Love trail running? We do too! Whether you're an experienced trail runner, an ultra-marathoner, a trail newbie, a trail race director, or somewhere in between, the fifth annual US Trail Running Conference, brought to you by Active at Altitude, is for you. The Conference is held in partnership with the American Trail Running Association.
What people are saying...
LATEST NEWS
Keep in touch with what's sexy in Trail Running!
The 4th annual US Trail Running Conference took place at the Stanley Hotel in Estes Park, CO, September 28 to October 1. A record setting 170 attendees comprised of trail race directors, trail runners, vendors, panelists, and trail running fans, were captivated by a mixture of presentations, interactive workshops, and thought-provoking sessions. […]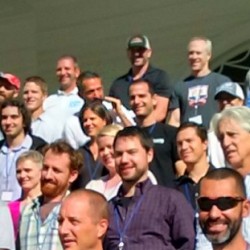 The 2016 US Trail Running Conference opens with two and a half days dedicated to trail race directors, starting on Wednesday September 28 through to Friday September 30, held at the historic
Stanley Hotel
,
Estes Park, CO
.
[…]
Previous
Next